Engine Flush - Additive Shot
Give It A Shot - Motorcycle Additive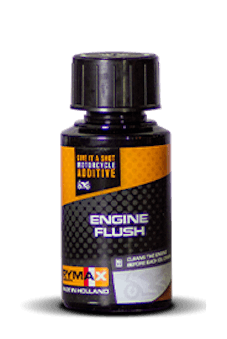 Përshkrim
Engine Flush is an oil based product used to completely cleanse the interior of the engine from sludge, gum, rust and varnish.
Before changing oil, pour the contents of one bottle in the crank case of the warm engine.

Let the engine run for 15 minutes, alternatively at low and high rpm.

Drain the oil from the crank case.

Replace oil filter.

Refill crank case with recommended fresh motor oil.
Përfitime
Pastron mbetjet brendësisht me agjentë pastrimi shumë të efektshëm
Eliminon gomën, llakun dhe llumet
Fshin lehtësisht ndotësit si depozitat e karbonit, blozat dhe lëngjet (mbetjet e ujit dhe karburantit)
Konsumi i ulët i karburantit