Gevitro GL-5 SC FS SAE 75W/140
Full Synthetic Scooter Gear Oil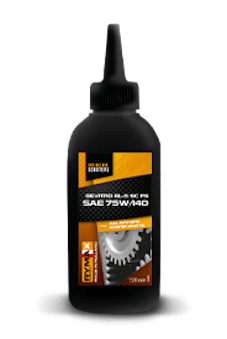 Përshkrim
Gevitro GL-5 SC FS is a full synthetic gear oil which is recommended for scooter gears. Gevitro GL-5 SC FS may be used in scooter gears of European, Japanese and American built scooters. Gevitro GL-5 SC FS is recommended for high performance scooters and is equally suited in a wide range of applications where an EP-type gear oil is specified.
Përfitime
Regullon karakteristikat e fërkimit te komponenteve te kufizuar.
Efektive në reduktimin e zhurmës së transmetimit.
Performancë shumë e mirë në temperatura të larta.
Ofron mbrojtje maksimale të marsheve, kushinetave dhe performancës së përbërësve të kufizuar.