Specifikime
API TA
JASO FB
Motrax TSC-1
Vaj motori 2-kohësh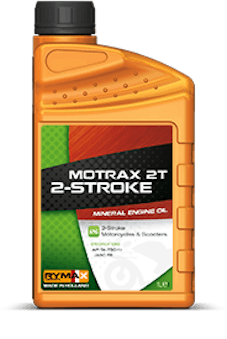 Përshkrim
Motrax TSC-1 is a high quality mineral lubricant, suitable for use in air-cooled 2-stroke engines, in diverse applications. Three grades, called TSC-1, 2 or 3 are available. Depending on the grade, it can used in different applications.
TSC-1 is suitable for mo­peds, lawn mo­wers and small generators.
Përfitime
Zvogëlon ndezjen e para kohëshme.
Mbrojtje e shkëlqyeshme kundër goditjes së pistonit, fërkimit të unazave, depozitave të motorrit dhe bllokimit të shkarkimeve.