Gevitro GL-5 SC FS SAE 75W/140
Full Synthetic Scooter Gear Oil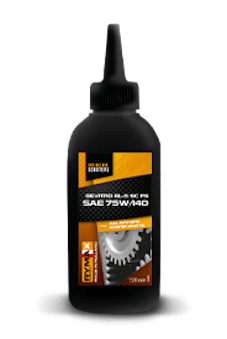 Popis
Gevitro GL-5 SC FS is a full synthetic gear oil which is recommended for scooter gears. Gevitro GL-5 SC FS may be used in scooter gears of European, Japanese and American built scooters. Gevitro GL-5 SC FS is recommended for high performance scooters and is equally suited in a wide range of applications where an EP-type gear oil is specified.
Benefity
Optimizes frictional characteristics of the limited slip components.
Effective in reducing transmission noise.
Very good performance at high temperatures.
Gives maximum protection of the gears, bearings and limited-slip components.