Gevitro GL-5 SC
Scooter Gear Oil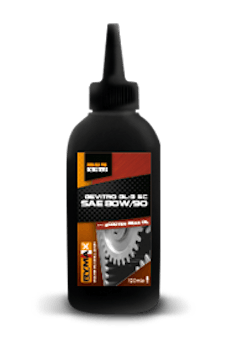 Popis
The Gevitro GL-5 is a mineral gear oil and has been designed scooter gears where an API GL-5 is recommended. These lubricants are formulated with paraffinic base oils and additives providing excellent protection against metal-to-metal contact of the gears under the most severe operating conditions, even under shock loads. Moreover, the additive technology prevents corrosion, oxidation and foam building and has an excellent thermal stability.
Benefity
Excellent Anti-Wear.
Very good oxidation and thermal stability.
Splendid performance is all temperature conditions, for a perfect all-seasons coverage.
Optimum extreme pressure properties, providing a superb protection against metal-to-metal contact under the toughest conditions.