Spécifications
Segments
Passenger Car
Commercial Transport
Diesel Performance Improver
Improver, reducer, cleaner, lubricator, preventer, eliminator, protector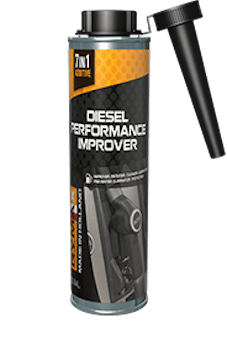 Description
Rymax Diesel Performance Improver is a multi purpose diesel additive that cleans the complete fuel system, increases cetane number and restores power and performance. Contains a lubricity additive to lubricate the diesel fuel pump in case of low sulphur fuel.
How to use?For all diesel engines (incl. common rail) with or without turbo chargers running on low or normal sulphur level diesel fuel.
Avantages
Nettoie entièrement le système de carburant, y compris les injecteurs.
Augmente l'indice de cétane.
Restaure puissance et performance.
Améliore la combustion et réduit la consommation de carburant.
Protège le système de refroidissement contre la rouille et la corrosion.
Réduit les émissions de gaz d'échappement dangereux.
Lubrifie la pompe diesel en cas de carburants à faible teneur en soufre.