Spécifications
Segments
Passenger Car
Commercial Transport
Racing
Engine Flush
Cleans the engine after each oil drain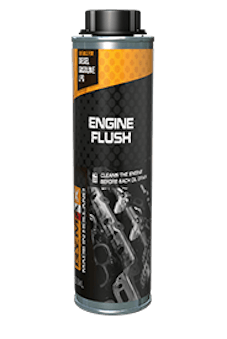 Description
Rymax Engine Flush is a specialty product consisting of highly effective cleaning detergents which is to be used prior to regular oil changes. It removes gums, varnish, sludge and contaminants like carbon deposits and cleans the oil system for optimum performance.
How to use?For all gasoline, diesel and LPG engines with or without turbo chargers. Compatible with all mineral, semi synthetic or fully synthetic motor oils.
DosageOne bottle treats a crankcase of 3 to 6 litres.
Avantages
Nettoie l'intérieur du moteur et le vide grâce à des agents nettoyeurs très efficaces.
Élimine les gommes, vernis et boues.
Enlève facilement les contaminants comme les dépôts de carbone, de suie et les liquides (restes d'eau et de carburant).
Réduit la consommation de carburant et les émissions de gaz d'échappement grâce à l'amélioration de l'état du moteur permettant à l'huile fraîche de fonctionner d'une manière optimale.