Gasoline Performance Improver - Additive Shot
Give It A Shot - Motorcycle Additive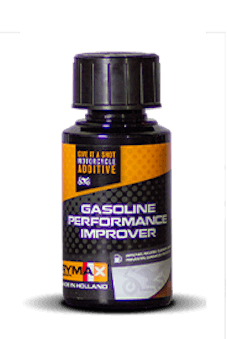 Description
Gasoline Performance Improver is a multipurpose gasoline additive that cleans the complete fuel system including valves, dirty carburetors and clogged injectors. Restores power and performance.
Avantages
Bonne protection contre la corrosion.
Élimine l'irrégularité du régime moteur au ralenti.
Améliore la combustion et la consommation de carburant.
Réduit les émissions de gaz d'échappement dangereux.