Spécifications
DIN 51524/2 HLP
Hestia 46
Milking machine oil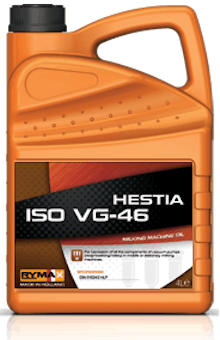 Description
Milking Oil is a high performance oil specially formulated to lubricate all components of vacuum pumps (reciprocating/rotary) in mobile or stationary milking machines. It is made with carefully selected performance additives and high quality base oils. In dairy production, reliability of the machine has a key importance and Milking Oil has been designed with special additives that are field proven to ensure an optimum equipment protection. Milking Oil is suited for use in milking machine vacuum pumps and in hydraulic systems operation under moderate till severe conditions in various milk handling hydraulics and equipment.
NOTE: This lubricant is NOT suitable for food grade applications
Avantages
Excellente désémulsibilité pour permettre une séparation rapide de l'eau de l'huile.
Stabilité thermo-oxydative exceptionnelle empêchant la formation de boues et de vernis.
Excellentes propriétés anti-usure permettant un allongement de la durée de vie de la pompe.
Contient des inhibiteurs de rouille et de corrosion pour protéger les composants en métaux, même en présence d'humidité.
Compatible avec une grande variété de métaux et catégories de joints qui sont utilisés dans le système hydraulique.