Spécifications
EATON VICKERS I-286-S
EATON VICKERS M-2950-S
Denison HF-0
Denison HF-1
Denison HF-2
DIN 51524/3 HVLP
kiaISO 11158 HV
Bosch Rexroth 07 075
AFNOR NFE 48-603 HV
Cincinnati Lamb P-68
Cincinnati Lamb P-70
Cincinnati Lamb P-69
Sauer Danfoss 520L0463
Hitachi
Poclain
Segments
Agriculture
Mining
Industrial
Hydra HVI 68
High viscosity hydraulic oil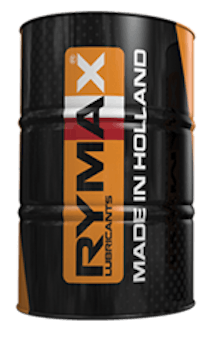 Description
Hydra HVI oils are premium quality anti-wear hydraulic oils specially developed for applications subjected to a wide range of temperature or where small viscosity change with fluctuating temperature is required. Hydra HVI is formulated with high quality paraffinic base oils, a highly shear stable polymer and an advanced additive system to meet the stringent requirements of modern hydraulic systems. Hydra HVI oils are suited for hydraulic and power transmission systems subjected to a wide range of ambient and operating temperatures, critical hydraulic systems such as high accuracy numerically controlled machine tools and those employing close clearance servo valves, hydraulic systems of excavators, cranes and hydrostatic drives subjected to most severe outdoor operating conditions and hydraulic systems operating under high pressures and requiring high degree of load carrying capability and Anti-Wear protection.
Avantages
Excellente anti-usure.
Excellent shear stability minimises viscosity loss over time and exhibits "stay-in-grade" performance under high shear conditions
Excellente stabilité thermo-oxydante contrôlant la formation de boues et de vernis et amélioreant la durée de vie de l'huile.
Inhibiteurs de rouille et de corrosion protègeant les composants multi-métallurgie, même en présence d'humidité et possèdent des propriétés de libération d'air rapide. Tout cela minimise les chances de cavitation de la pompe et des réparations.
Compatible avec de multiples métaux et matériaux d'étanchéité couramment utilisés dans les systèmes hydrauliques.