Spécifications
Segments
Mining
Industrial
Themperion ISO-VG 46
Heat transfer oil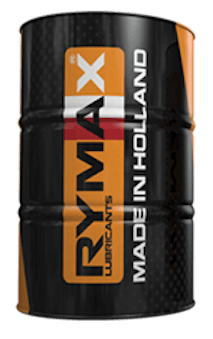 Description
Rymax Themperion oil is a premium quality oil used for filling of heat transfer units, intended for use in closed indirect heating units. The carefully selected paraffinic base stocks are resistant to thermal cracking and chemical oxidation, thanks to excellent oxidation stability. Themperion is very thermally stable and is capable of long service without viscosity increase or formation of deposits.
Avantages
Excellent thermal and oxidation stability and detergency
Exceptionnelle résistance au craquage thermique et à la décomposition permettant une excellente performance de l'huile ainsi qu'une bonne conservation de la capacité de transfert de chaleur jusqu'à 315ºC.
Minimise la formation de dépôts et augmente la viscosité.
Non corrosif pour l'aluminium, l'acier, le cuivre, le laiton et le bronze.