Spécifications
Chicago Pneumatics
Ingersoll-Rand
Sidèrurgie Française
Joy Manufacturing
Gardner-Denver
Segments
Mining
Industrial
Thor ISO VG-100
Airtool and rockdrill lubricant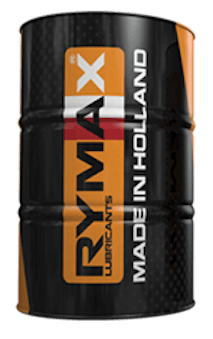 Description
Thor lubricants are high quality oils developed for pneumatic tool lubrication. This oil is compounded from a blend of selected bases stocks with additives to impart oiliness, emulsifying, anti-rust, extreme pressure, oxidation stability and tackiness characteristics to obtain a product which meets the demands required by manufacturers of high quality pneumatic tools. The oil is recommended for the air line lubrication of heavy duty pneumatically operated equipment. The superior qualities of this Thor lubricant will enhance the operation of percussion type rock drills and associated equipment such as jack hammers, paving breakers, quarry drills, spike drivers, clinker breakers and concrete vibrators. This oil can also be used for lighter duty equipment such as impact wrenches, rivet hammers, drills and reamers, wood borers, saws, scaling and chipping tools, air operated hoists etc.
Avantages
Thor Airtool contient un film d'huile d'une excellente résistance, qui permet une lubrification optimale, même à des températures basses et dont l'onctuosité procure une protection optimale aux parties lubrifiées.
Thor Airtool minimise la formation de dépôts, a peu ou pas de formation de brouillard d'huile, est adapté à des charges légères et lourdes et n'a pas d'odeur désagréable ni n'est toxique.
Recommandé pour les équipements de commande pneumatique.