Engine Flush - Additive Shot
Give It A Shot - Motorcycle Additive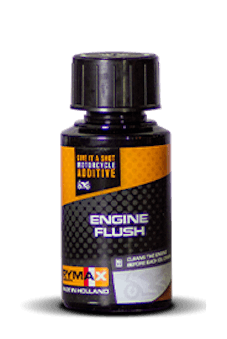 Descrizione
Engine Flush is an oil based product used to completely cleanse the interior of the engine from sludge, gum, rust and varnish.
Before changing oil, pour the contents of one bottle in the crank case of the warm engine.

Let the engine run for 15 minutes, alternatively at low and high rpm.

Drain the oil from the crank case.

Replace oil filter.

Refill crank case with recommended fresh motor oil.
Vantaggi
Pulisce internamente il motore e rimuove lo sporco grazie all'efficacia degli agenti pulenti.
Elimina gomme, lacche e morchie.
Rimuove con facilità le contaminazioni da depositi carboniosi, residui di combustione e liquidi (acqua e residui di carburante).
Minor consumo di carburante.