Specificaties
API CF
API SG
CCMC G2
CCMC D1
MIL-L-46152
MTU Type 2
Segmenten
Commercial Transport
Endurox HD SAE 50
Heavy duty motor olie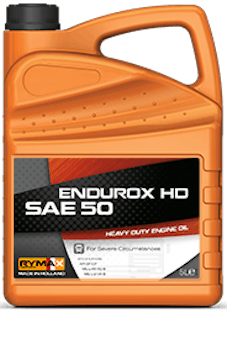 Omschrijving
Endurox HD is adapted for diesel as well as gasoline heavy duty engines operating under moderate to severe conditions and also stationary engines. It is also suitable for use for Diesel engines operation on diesel fuel with a level of sulphur of up to 0.5 w%.
Voordelen
Hoge concentratie dispergeermiddelen en reinigings additieven.
Excellent protection against oxidation and corrosion
De optimale smering van de olie zorgt voor het gemakkelijk starten van de motor en voor uitstekende bescherming tegen slijtage bij hogere temperaturen.