Engine Performance Booster - Additive Shot
Give It A Shot - Motorcycle Additive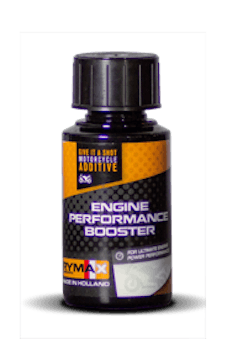 Omschrijving
Engine Perofrmance Booster is a new generation, ashless, boron ester based friction reducer and anti-oxidant, which adds unique features to any standard motor oil. Works extremely well in synergy with traditional friction modifiers in common engine oils. The highly polar ester borate forms a protective friction reducing layer of boron nitride under pressure and heat protecting all engine parts most susceptible to wear. The ceramic coating will stick to the surface of internal engine parts, even when the engine is off, providing immediate anti-wear protection at start-up.
Add contents of one bottle to the warm motor oil, preferably shortly after oil change. Let the engine run for a few minutes to optimize mixing of the additive with the engine oil. Make sure the oil contents do not exceed the maximum oil level in your engine.

Voordelen
Riduce significativamente attrito e usura.
Previene e ritarda l'invecchiamento dell'olio.
Zorgt voor een langdurige bescherming aan uw motor.
Migliora la capacità di carico del film lubrificante.
Riduce le emissioni di gas di scarico pericolosi.
Riduce i livelli di rumore e le vibrazioni del motore.