Specificaties
API SN
JASO MA
JASO MA-2
Segmenten
Racing
Motorcycle
Motrax R SAE 5W/50
Full Synthetic Motorcycle Racing Engine Oil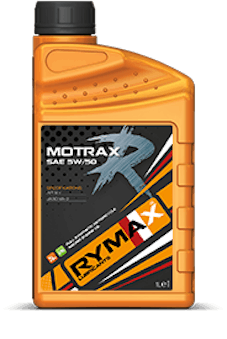 Omschrijving
Motrax R is a high performance 4-stroke racing gasoline engine oil
developed specifically to meet the special requirements of latest highperformance air and water-cooled 4-stroke racing motorcycles, evenwith catalytic converters. It provides excellent protection to engine,gearbox and wet clutch used in 4-stroke motorcycles and ensureshighest degree of reliability even under severe operating conditionsand temperatures.
Motrax R is based on a mixture of synthetic PolyAlphaOlefin (PAO)and Grp III base stock in combination with ester and a special selectedadditive package.
Voordelen
Outstanding thermo-oxidative stability
Uitstekende anti-slijtage eigenschappen.
Controlled frictional properties eliminate clutch slippage
Hoge concentratie dispergeermiddelen en reinigings additieven.