Specificaties
Segmenten
Mining
Industrial
Themperion ISO-VG 22
Heat transfer oil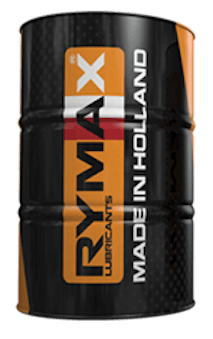 Omschrijving
Rymax Themperion oil is a premium quality oil used for filling of heat transfer units, intended for use in closed indirect heating units. The carefully selected paraffinic base stocks are resistant to thermal cracking and chemical oxidation, thanks to excellent oxidation stability. Themperion is very thermally stable and is capable of long service without viscosity increase or formation of deposits.
Voordelen
Excellent thermal and oxidation stability and detergency
L'eccezionale resistenza al cracking termico e alla decomposizione conferisce a quest'olio eccezionali caratteristiche di conservazione e di scambio termico, consentendo temperature di utilizzo fino ai 315°C.
Minimizza la formazione di depositi e contiene l'aumento di viscosità.
Non corrosivo su alluminio, acciaio, rame, ottone e bronzo.