Specificaties
Chicago Pneumatics
Ingersoll-Rand
Sidèrurgie Française
Joy Manufacturing
Gardner-Denver
Segmenten
Mining
Industrial
Thor ISO VG-100
Airtool and rockdrill lubricant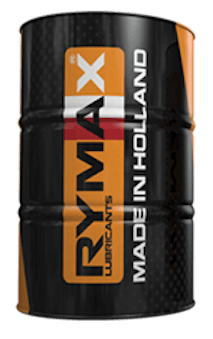 Omschrijving
Thor lubricants are high quality oils developed for pneumatic tool lubrication. This oil is compounded from a blend of selected bases stocks with additives to impart oiliness, emulsifying, anti-rust, extreme pressure, oxidation stability and tackiness characteristics to obtain a product which meets the demands required by manufacturers of high quality pneumatic tools. The oil is recommended for the air line lubrication of heavy duty pneumatically operated equipment. The superior qualities of this Thor lubricant will enhance the operation of percussion type rock drills and associated equipment such as jack hammers, paving breakers, quarry drills, spike drivers, clinker breakers and concrete vibrators. This oil can also be used for lighter duty equipment such as impact wrenches, rivet hammers, drills and reamers, wood borers, saws, scaling and chipping tools, air operated hoists etc.
Voordelen
Thor Airtool è dotato di un film lubrificante molto resistente consentendo un'ottima lubrificazione anche alle basse temperature, mentre l'eccellente oleosità fornisce la protezione ottimale dei componenti lubrificati.
Thor Airtool minimizza la formazione di depositi e nebbie d'olio, è adatto a carichi da leggeri a elevati, non emette cattivi odori e non è tossico.
Raccomandato per attrezzature pneumatiche.