Spesifikasjoner
Segmenter
Passenger Car
Commercial Transport
Racing
Engine Protector
Oljetilsetning i alle typer motor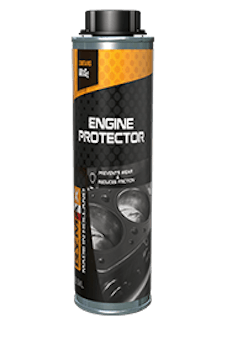 Beskrivelse
Fordeler
Significantly reduces friction and wear by forming a high load-bearing lubricating MoS2 film on all friction and sliding surfaces inside the engine
Forbedrer viskositet og gir motoren nytt liv.
Meget lavt innhold av MoS2 garanterer smøring under kaldstart og i utsatte tilfeller.
Utvalgte tilsetninger garanterer lavere friksjon, effektiv beskyttelse og optimal prestanda av din motor i lang tid.