Specifications
BS 6580
ASTM D 3306
ASTM D 4985
SAE J 1034
Segments
Mining
Commercial Transport
Passenger Car
Agriculture
Racing
Dione BS Ready to Use
Anti-Freeze and Engine Coolant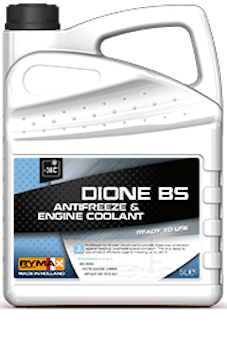 Description
Dione BS Ready to Use is a high performance engine coolant, which exceeds the requirements of British Standard BS 6580 as well as AFNOR. The product has been designed for all year round use to provide 'three way protection' against freezing, overheating and corrosion and is suitable for use in both petrol and diesel engines.
Benefits
Dione BS is a mono ethylene glycol based product which has been specifically formulated to be truly universal in its application.
It provides a high degree of corrosion protection for all engine cooling systems whether they be predominantly of aluminum or ferrous construction.