Specifications
API CF
API SG
CCMC G2
CCMC D1
MIL-L-46152
MTU Type 2
Segments
Commercial Transport
Endurox HD SAE 50
Heavy Duty Engine Oil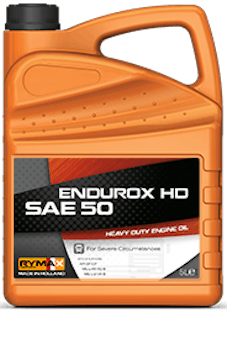 Description
Endurox HD is adapted for diesel as well as gasoline heavy duty engines operating under moderate to severe conditions and also stationary engines. It is also suitable for use for Diesel engines operation on diesel fuel with a level of sulphur of up to 0.5 w%.
Benefits
High level of dispersancy and detergency
Excellent protection against oxidation and corrosion
The optimal viscosimetrics of the product ensure easy starting as well as excellent wear protection at higher temperatures.