Specifications
ACEA E4
ACEA E7
API CI-4
API CH-4
MAN 3277
MB 228.5
MTU Type 3
Renault TRUCK RLD-2
Renault TRUCK RXD
VOLVO VDS-3
Segments
Commercial Transport
Agriculture
Mining
Endurox XLD SAE 10W-40
Full Synthetic Heavy Duty Engine Oil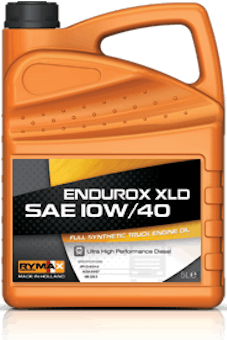 Description
Endurox XLD is an ultra high performance synthetic heavy duty diesel engine oil developed to meet the requirements of modern European engines meeting Euro 4 emission norms. Endurox XLD is formulated with premium quality synthetic base fluids and advanced additive technology to offer superior engine protection and significantly extended drain intervals. This oil meets the latest ACEA E7 & ACEA E4 specifications and is suitable for severe duty applications and extended service life in most modern European vehicles.
Benefits
Endurox XLD is suited for all turbocharged and naturally aspirated diesel engines used in on-road applications, mining, construction and other off highway applications.
Advised to use in the latest heavy duty diesel vehicles not employing diesel particulate filters operating in very low ambient temperatures.