Specifications
DIN 51524/2 HLP
Hestia 46
Milking machine oil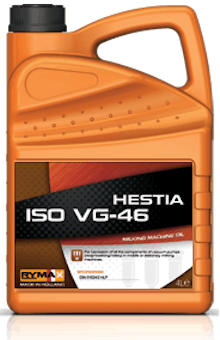 Description
Milking Oil is a high performance oil specially formulated to lubricate all components of vacuum pumps (reciprocating/rotary) in mobile or stationary milking machines. It is made with carefully selected performance additives and high quality base oils. In dairy production, reliability of the machine has a key importance and Milking Oil has been designed with special additives that are field proven to ensure an optimum equipment protection. Milking Oil is suited for use in milking machine vacuum pumps and in hydraulic systems operation under moderate till severe conditions in various milk handling hydraulics and equipment.
NOTE: This lubricant is NOT suitable for food grade applications
Benefits
Excellent demulsibility to allow a quick separation of water from oil.
Exceptional thermo-oxidative stability to prevent formation of sludge and varnish.
Outstanding anti-wear properties providing longer pump life.
Special rust and corrosion inhibitors to protect metal components even in presence of moisture.
Compatible with a wide variety of metals and seals materials that are used in hydraulic system.