Specifications
Chicago Pneumatics
Ingersoll-Rand
Sidèrurgie Française
Joy Manufacturing
Gardner-Denver
Segments
Mining
Industrial
Thor ISO VG-100
Airtool and Rockdrill Lubricant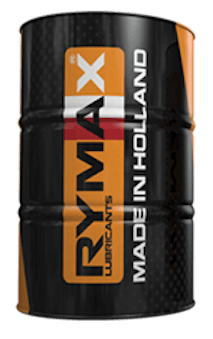 Description
Thor Airtool oils are high quality oils developed for pneumatic toollubrication. Thor Airtool is compounded from a blend of selectedbases stocks with additives to impart oiliness, emulsifying, anti-rust,extreme pressure, oxidation stability and tackiness characteristics toobtain a product which meets the demands required by manufacturersof high quality pneumatic tools. Thor Airtool is recommendedfor the air line lubrication of heavy duty pneumatically operated equipment.The superior qualities of Thor Airtool will enhance the operationof percussion type rock drills and associated equipment such asjack hammers, paving breakers, quarry drills, spike drivers, clinkerbreakers and concrete vibrators. Thor Airtool can also be used forlighter duty equipment such as impact wrenches, rivet hammers,drills and reamers, wood borers, saws, scaling and chipping tools,air operated hoists etc. For optimal exploitation of the qualities of Thor Airtool, the air in the machinery or equipment needs to be free of water and pollution.
Benefits
Thor Airtool has excellent oil film strength, optimal lubrication even at lower temperatures and excellent oiliness gives optimal protection of lubricated parts.
Thor Airtool minimizes deposit formation has little or no formation of oil mist and is suited for light and heavy loads and has no disagreeable odour and is non-toxic.
Recommended for pneumatic operated equipment.