The race in which teams of 20 different nationalities take part was held for the 8th time. The innovations-packed vessel participated in different elements of the Challenge. In the slalom, the Photon team claimed the third place with only 0.8 seconds behind the number two. The Championship Race was attended by Prince Albert II himself, who is chairman of the Monaco Yachtclub where the race took place. Under his watch the Photon raced to a third place, securing the bronze medal in the overall standings.
Project
The project started in 2013 with a collaboration between the HAN University of Applied Sciences (HAN) and Q-Concepts Design & Engineering (QCDE). QCDE is founded by Jurian Rademaker, who has prior experience in competitive sailing. He won the Volvo Ocean Race as a member of the technical team of the ABN AMRO boat.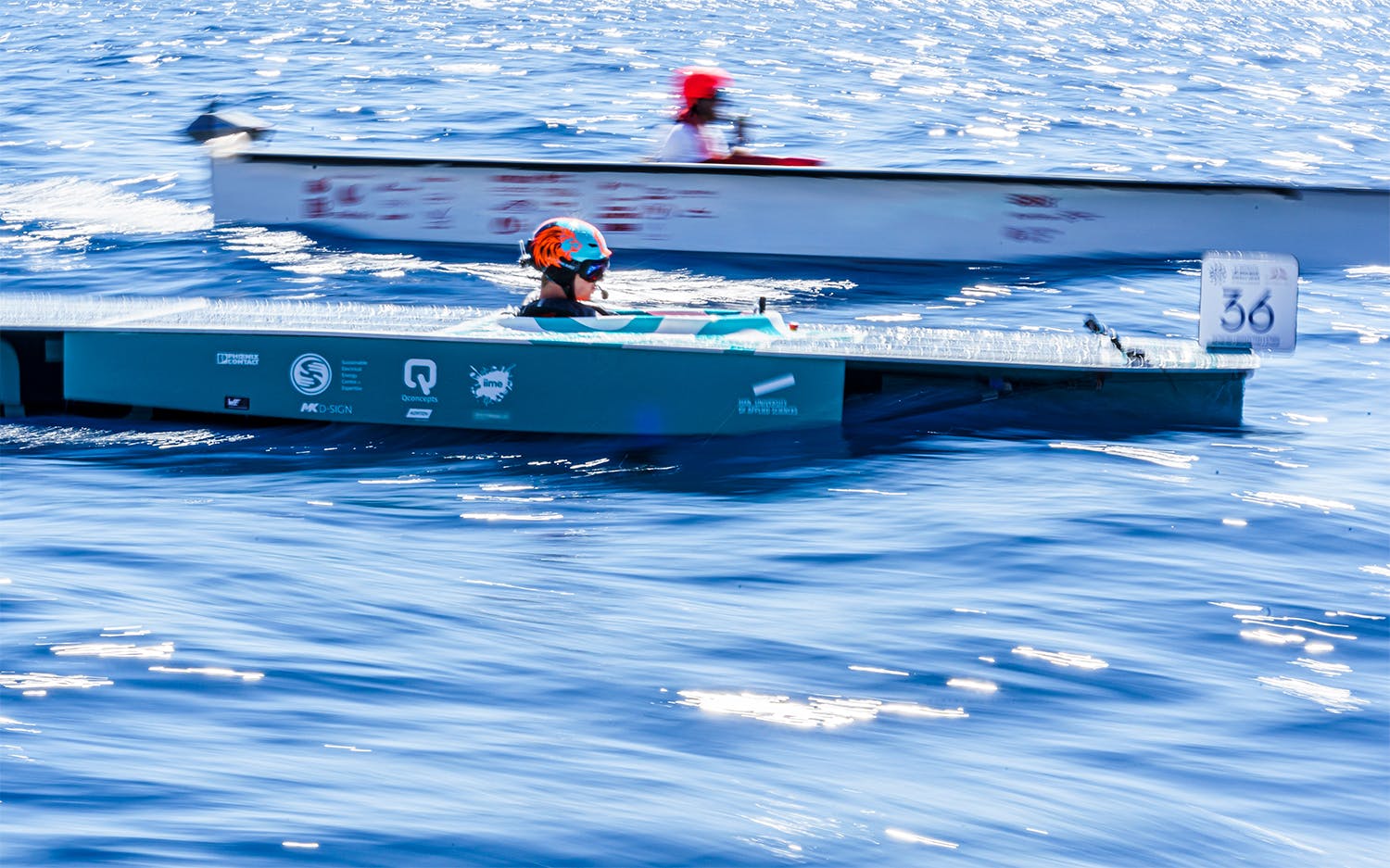 The HAN Solarboat 'Photon' is a monohull of 5,7 meters long, flying above the water thanks to the innovative foils that push the boat upwards out of the water to reduce resistance. The project is manufactured by students of the HAN and professionals of QCDE. The mission is to enthuse students from higher and secondary education in technology, sustainability and innovation by offering challenging projects related to the HAN Solarboat. Some of the technologies used are: 3D printing, light weight structures, custom made electronics and rapid prototyping.
Partnership
To meet the competitive nature of Rymax Lubricants, it comes naturally to participate in a race: Rymax Lubricants is proud sponsor of the HAN Solarboat. The goal with this partnership is to show that 'embracing green' can be very attractive, sporty and challenging. Rymax Lubricants is proud that the Photon, which has the top-line of Gevitro gear oil running in its driveline, achieved such big success. In an application where friction-reduction is of crucial essence, the Rymax products proof to be up for the challenge. Also, the drive for innovation and the urge to develop sustainable energy solutions is something Rymax Lubricants strongly identifies with, making this a very successful partnership.