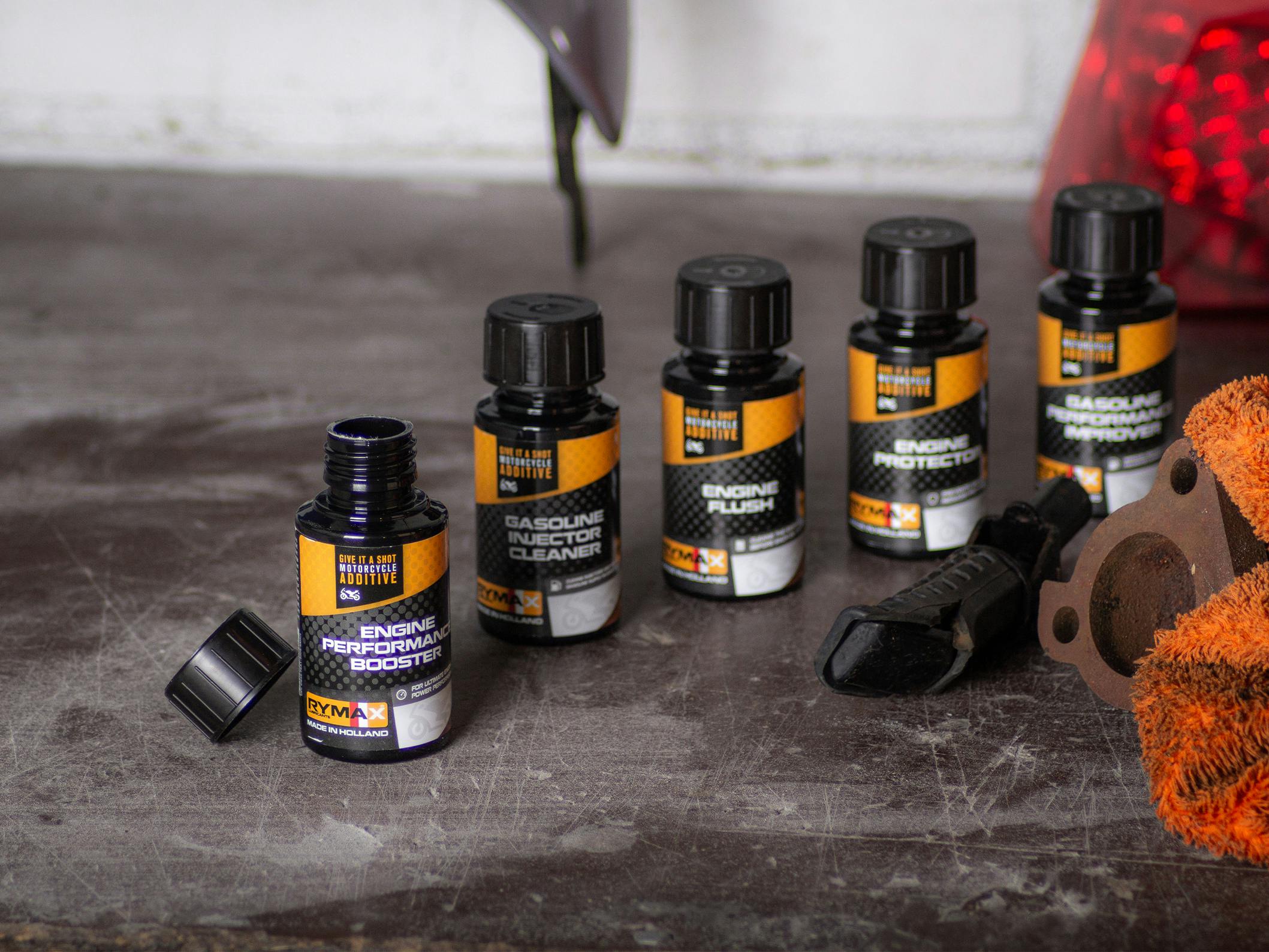 The Gasoline Performance Improver is a multipurpose gasoline additive for motorcycles and scooters which cleans the entire fuel system including the valves, carburetors and injectors.
The Gasoline Injector Cleaner is especially developed for motorcycles and scooters to keep the entire gasoline supply system in optimal condition.
The Engine Protector boosts the engine oils most important properties and helps extending engine life of motorcycles and scooters.
The Engine Performance Booster is a new generation performance oil additive especially designed for motorcycles and scooters to reduce friction and wear. It protects all engine parts that are most vulnerable to wear. Oil ageing and thickening will be delayed and its anti-friction properties boosted so your oil can keep performing optimally for an extended period of time.
The Engine Flush is an oil based product especially designed for use in motorcycles and scooters that completely cleanses the interior of the engine from sludge, gum, rust, and varnish.