One of the toughest seasons of the year is upon us and whilst you are busy preparing your winter boots and the snowboard, you shouldn't forget that your car needs some attention as well. The harsh conditions of winter can be a threat to your vehicle, starting with the constant humidity, the cold and the ice sticking to your suspension parts and the biggest threat of all is the salt used by the authorities on the public roads to prevent slippery surfaces. Even though that salt keeps you from accidentally losing traction and ending up in dangerous situations, it is the number one enemy of metal parts as it accelerates rust.
At Rymax, we try our best to help you, as a motorist, in keeping your ride in the best possible condition by providing solutions to day-to-day problems that you may be faced with. So, how should you start preparing and checking your car this winter?

First of all, a full inspection/service should be performed. What is the mileage since your last inspection? If an inspection is due, do not waste any more time, do it as quickly as possible. This is because the cold makes your oil thicker, and added to an old oil which has lost its properties, this can cause real damage to your engine's internals. Depending on the climate you are driving in, it might also be recommended to use an oil with a lower viscosity in winter, while still respecting the car manufacturer's specifications.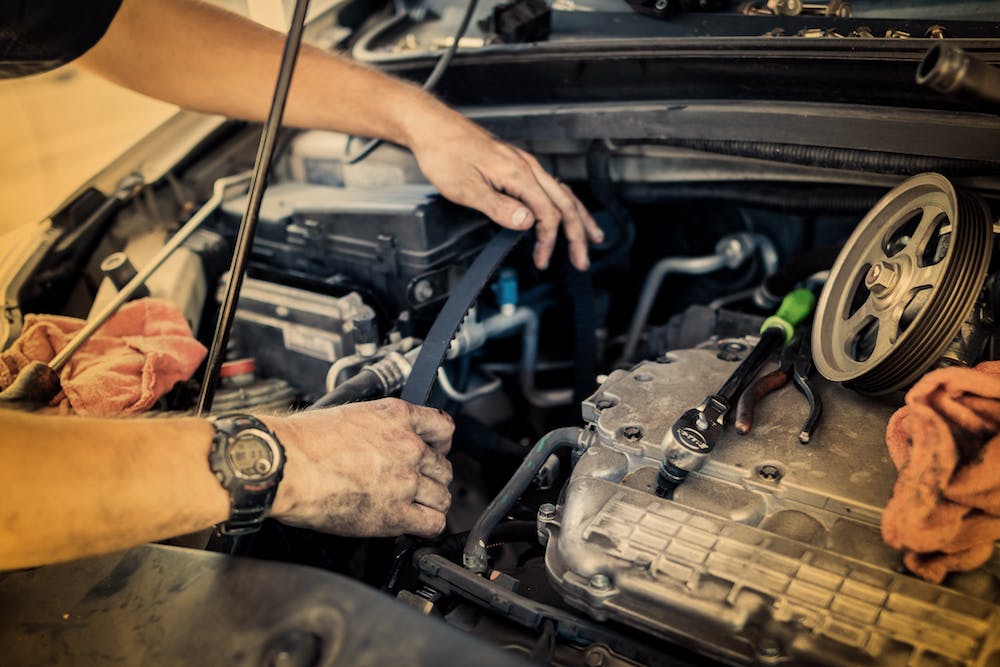 The above-mentioned inspection should also include a check-up of the brakes and belts. Although the cold and winter season do not affect your braking system directly, you wouldn't like to find yourself left without brakes on a slippery, snowy slope. As for the engine belts, the cold has a big influence on the rubber, making it crack and lose its elasticity which can lead to the accessory belt, or even worse, the timing belt of your engine to break and immobilise your vehicle.