Why did you want to get into drifting?
I started drifting 5 years ago at the age of 24 when I met Fredric Aasbø. He flew me to Norway and brought me to a frozen lake for the first time ever. I was so nervous to be on frozen water, since living in California it's not exactly a normal winter sport. After a few laps of him showing me how it's done, he threw me in the driver's seat and taught me how to drift his right-hand-drive Toyota Supra MK4. After that moment, I was entirely hooked on the sport. Fredric and a group of our close friends/sponsors helped build me a Supra drift car of my own and things have just grown since then.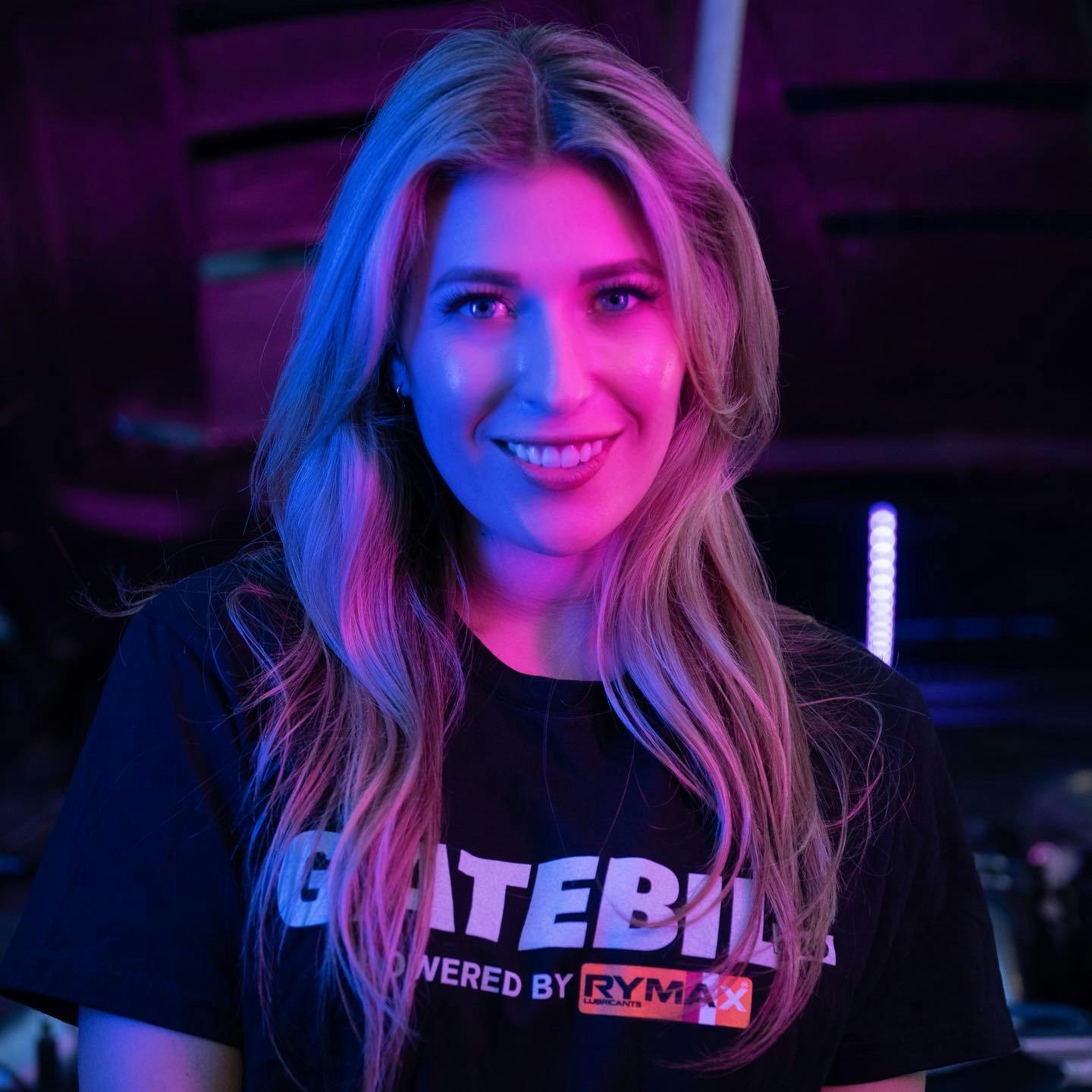 Rymax Lubricants is proud to announce Hunter Taylor as an official Rymax Brand Ambassador.
What is it that you love about drifting?
Drifting gives me a sense of accomplishment I've never had in life. I didn't finish college or have many normal life milestones. So the feeling of progressing in the sport the way I have, fills that gap and more. The community in this sport is also extremely supportive and uplifting, everyone wants to help however they can and I find that to be a very inviting aspect. It's something that has kept me moving forward both mentally and on a mechanical level.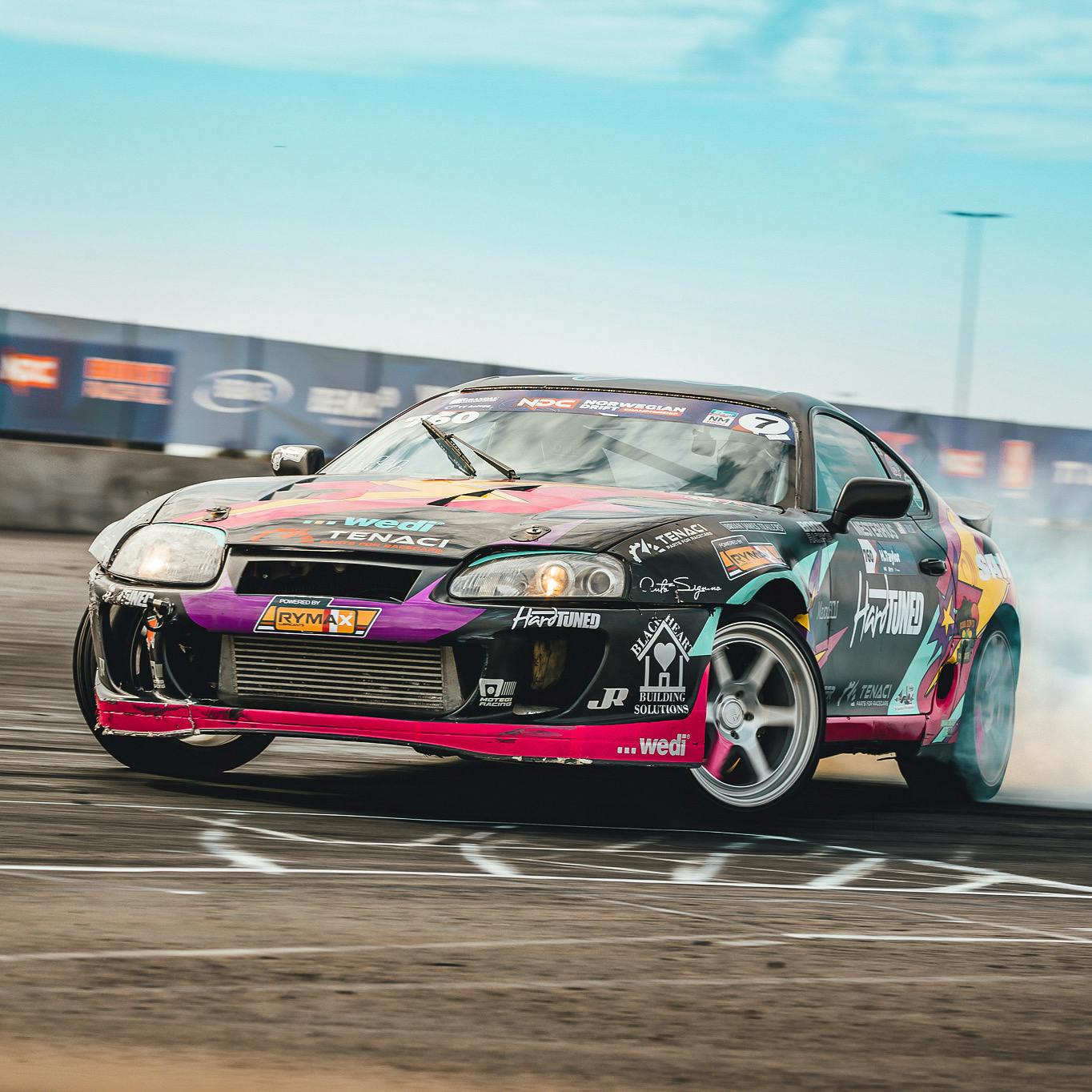 Hunter Taylor in action at Gatebil Rudskogen 2021.
In what car do you drift?
I drive a 1992 Toyota Supra MK4 with a 2JZ-GTE VVTi engine that produces 800hp and around 1000 nm of torque. Our MAXXECU Racing ECU allows us to change between 500hp-800hp at a click of a button. This makes it very convenient to switch when I need to depending on how I'd like to drive, like in rain for example.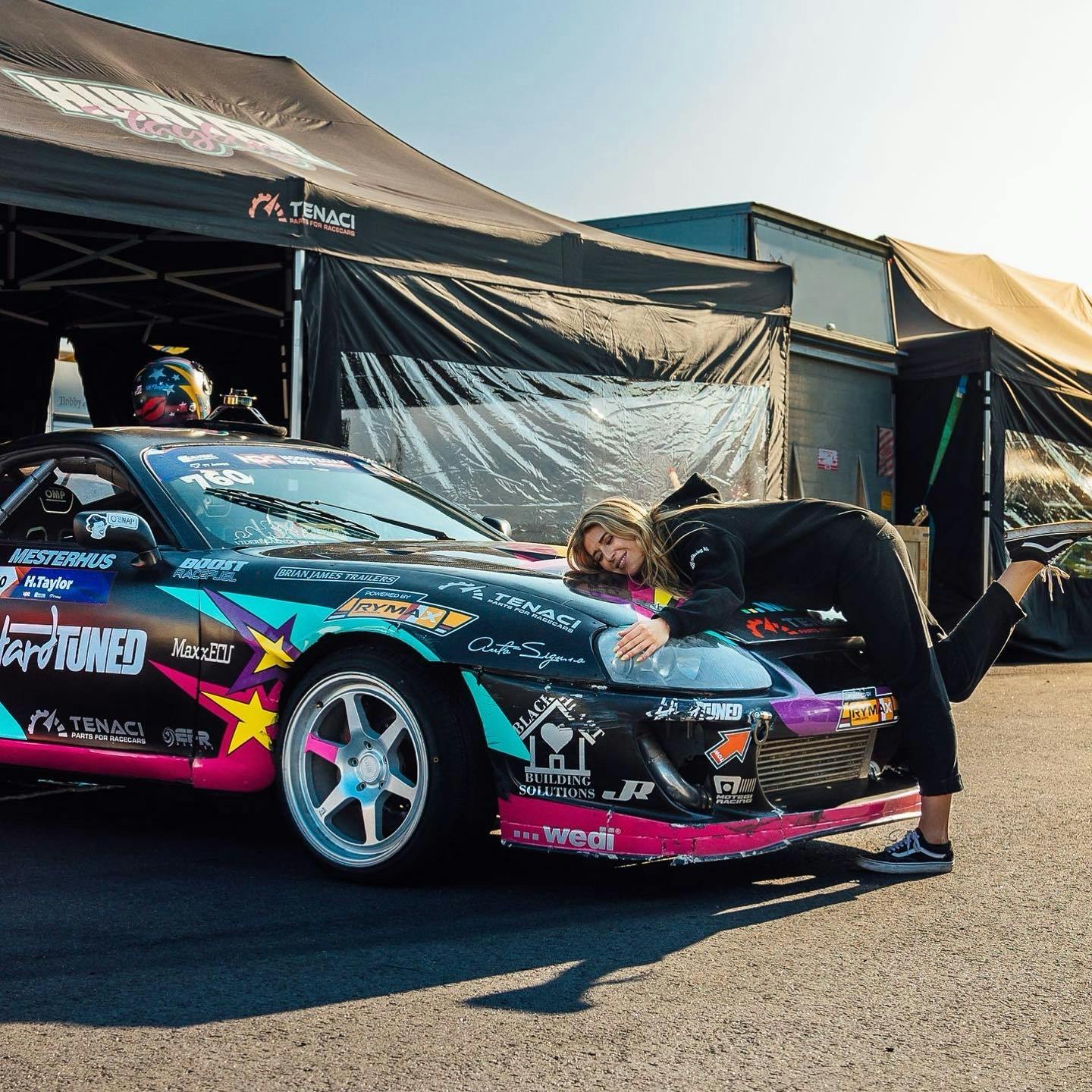 The Toyota Supra was built together with friends.
What does your training look like?
I practice as much as I can during the off-season winter months in Norway. We hit the ice tracks with close friends and spend a few weekends here and there going lap after lap on the icy track. It's such great practice because everything happens relatively slowly compared to asphalt drifting, you have time to slow down and really hone certain techniques. My ice car is a BMW E46 compact with around 230HP. On the ice, high HP isn't required and it's honestly so much fun to drive on the studded tires. During the spring/summer the team and I will attend smaller drift days to get seat time on top of the main competitions. I'm always hunting for more practice because I still have a lot to learn.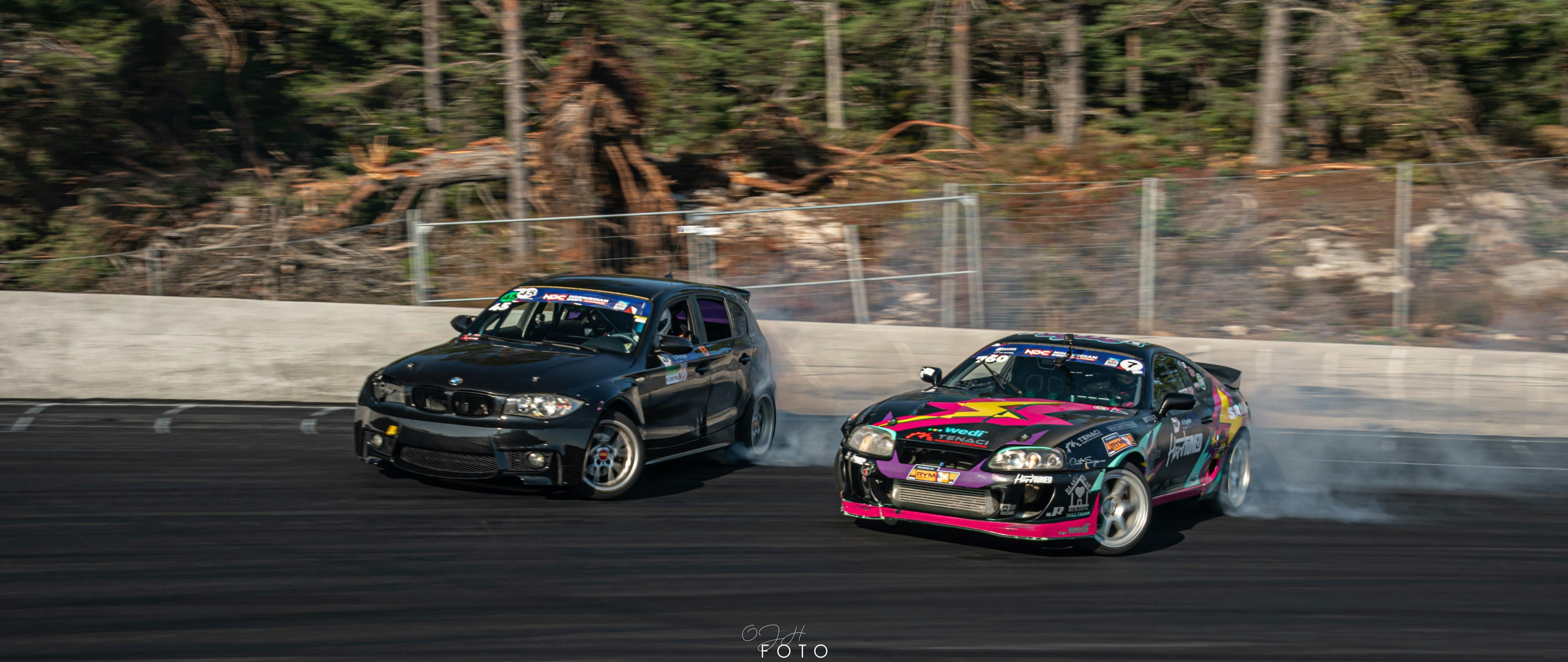 Hunter Taylor spends her time part in Norway and part in California, USA.
What advice would you give to other girls and women who would like to start in motorsport?
Being a woman in motorsport is challenging, as you might imagine. We struggle with being taken seriously, some like to think we are in it for the attention or that we aren't capable of driving better than men. That we lack the mental focus to get good at racing. Sometimes it's also difficult to convince sponsors we are a good investment, especially when we are just starting out in competitions etc. However, that just simply isn't true for most of us. I know how hard I fight to prove my worth on track. Once you put the helmet on and climb in the car, gender doesn't matter anymore. This is an equal field since it's not about strength but about skill. For women who want to learn to race, never let anyone tell you that you can't chase your dreams. Don't let the stereotypes hold you back because guess what? It's ok to go against social norms and be different. It's ok to fail. When you fall down, always get up and try again. Passion, willpower, and sheer determination are enough to show them what we are made of. I'm happy to help kill the stereotyping and pave the way for more ladies to feel comfortable hitting the track or garage. Every year there are more new faces in the community and it is so empowering!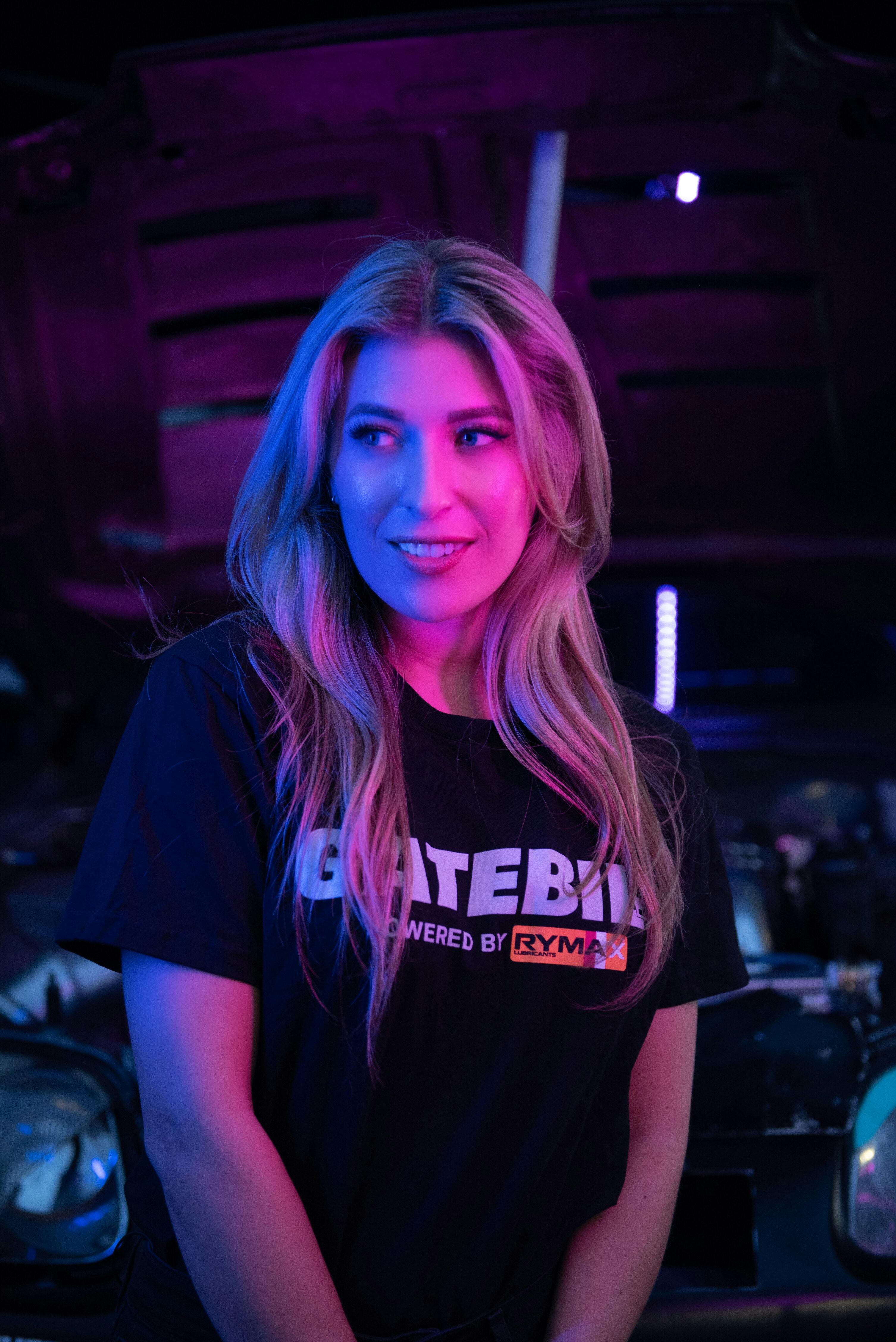 "For women who want to learn to race, never let anyone tell you that you can't chase your dreams."
How do you make sure your car stays in perfect condition when it has to endure so much?
The current engine in the car has lasted the last 4 years all thanks to Rymax Lubricants. Every fluid from engine oil, gear oil, and power steering is Rymax. For a drift engine that takes constant abuse to last that long truly says something about the products we use on it and my team's mechanical skills. My mechanics make sure she's in tip-top shape throughout the season and we do a full inspection of the car during wintertime. Looks like we have some more upgrades coming soon!
Photos by Davnic Media, Henrik Oulie Photography, and OJH Foto.