Pikes Peak
The world-famous Pikes Peak International Hill Climb, also known as the Race to the Clouds is an invitational automobile hill climb to the summit of Pikes Peak in the Rocky Mountains in Colorado, USA held on the last Sunday of June. The field features a wide variety of vehicles representing multiple forms of motorsport; everything from production-based Time Attack challengers to purpose-built Open Wheel racers and state-of-the-art Unlimited vehicles. The race was first organized in 1916, consists of 156 turns and elevates the participants in about 20 kilometers of asphalt to a height of 4.300 meters above sea level. The changing conditions in temperature, oxygen levels and downforce make the race a real challenge for both car and driver. The Pikes Peak Hill Climb is often used by big car manufacturers such as Ford, Volkswagen, Audi and Peugeot to showcase their technical know-how with advanced prototypes.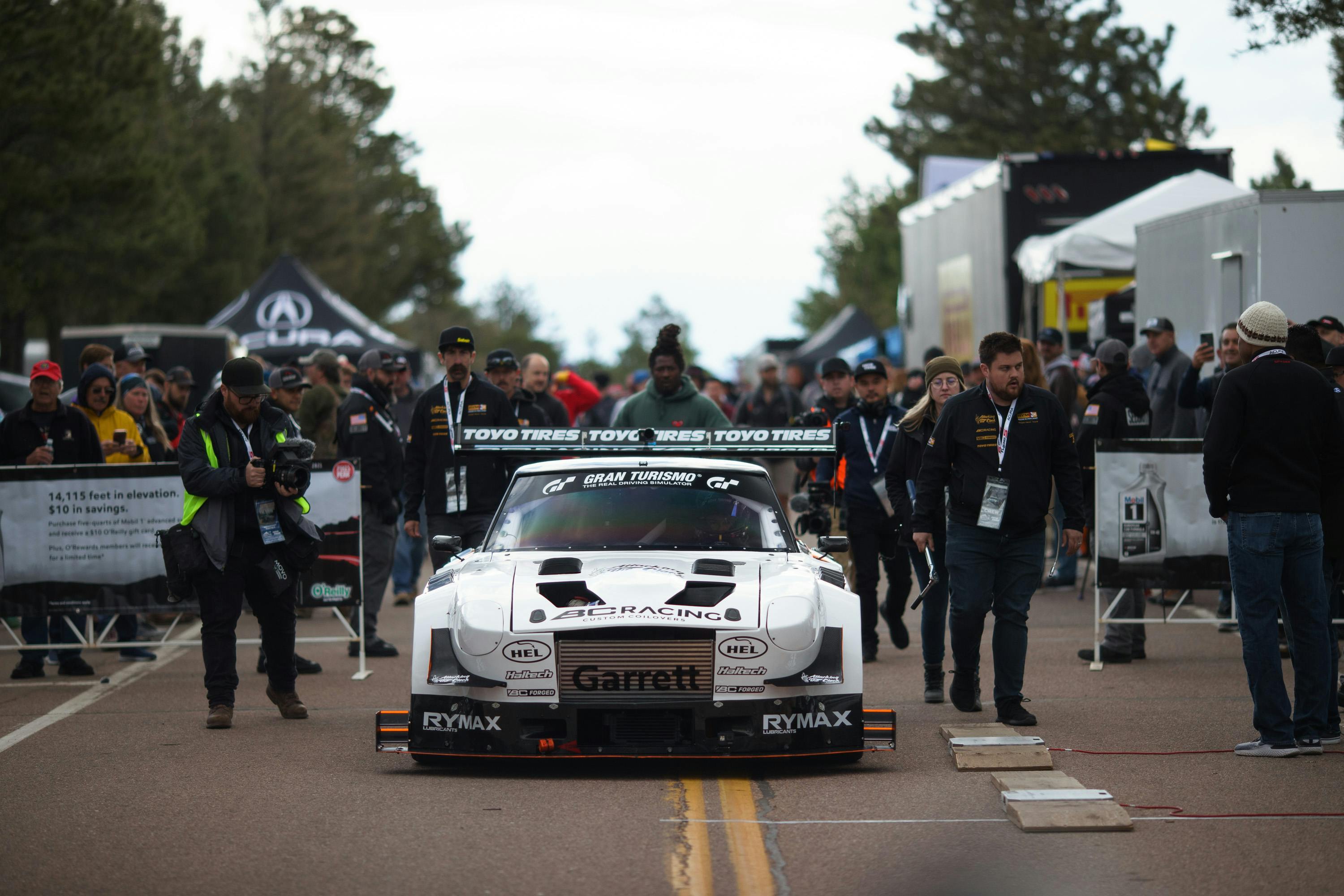 Rymax Lubricants North America
Shawn Bassett and Jaime Harvey, owners of Attacking the Clock Racing Group are no strangers to the American motorsport scene. Bassett has earned his stripes with sports bikes racing and has been successfully competitive in all kinds of engine powered sports. His passion for four-wheel racing took shape with the creation of his famous full carbon fiber '72 Datsun 240Z. Everything on the car is done by Bassett himself, turning a barn-find into a head-turning time attack machine. Their passion for motorsports, eye for detail and desire for top quality led the team of Attacking the Clock Racing to Rymax Lubricants. "The partnership between us and Rymax Lubricants is not only very promising, but it also feels very natural," states Bassett, owner of ATC Group. "Both our companies pursue the highest level of product quality but will also go the extra mile in servicing the customer with excellent guidance, after-sales and support."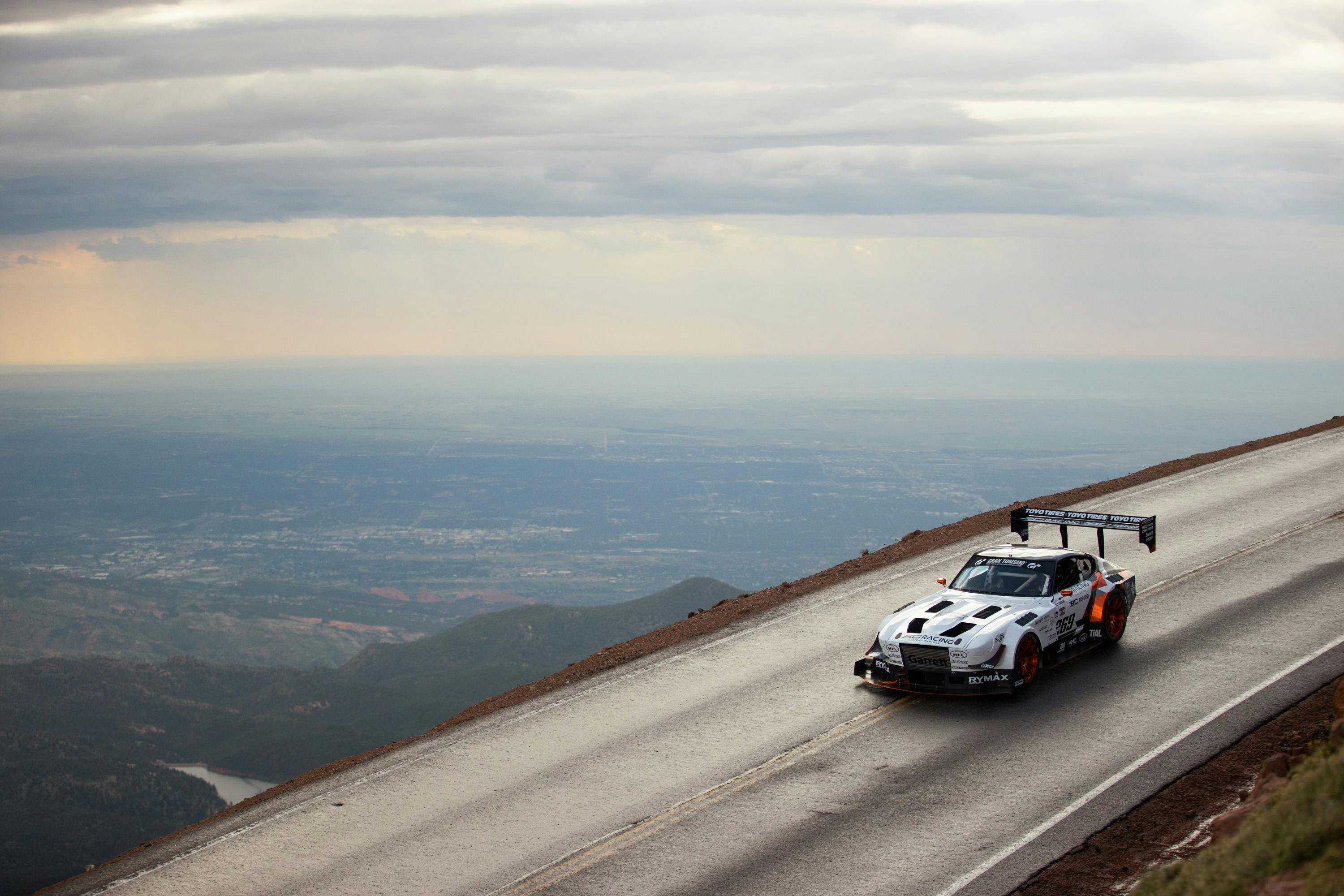 Top Quality
Founded in 1986, Rymax Lubricants serves customers in over 60 countries worldwide. The product portfolio covers all segments, from passenger car and heavy-duty engine oils to gear oils and fluids for automotive and industrial applications. But also motorcycle, marine, industrial, agricultural and hydraulic lubricants and fluids are part of what Rymax is offering, as well as a wide variety of aerosols and additives. All products are produced conform the ISO:9001 standards and provide a multitude of OEM approvals and industry certificates. Production takes place in the Netherlands which is known for its world leading lubricants industry. Only working with the best base-oils and the most advanced additive packages ensures technological advanced and high-quality products. Rymax Lubricants is well known from its main sponsorship of the Morocco Desert Challenge in 2018 and 2019, the corporation with 2015 World Champion Drift and most winning Formula Drift driver and Rymax brand ambassador Fredric Aasbø and the partnership with the Scandinavian Drift event Gatebil where, amongst other products, its leading race lubricants series Apollo R was developed. Now, the Pikes Peak Hill Climb can be added to this list.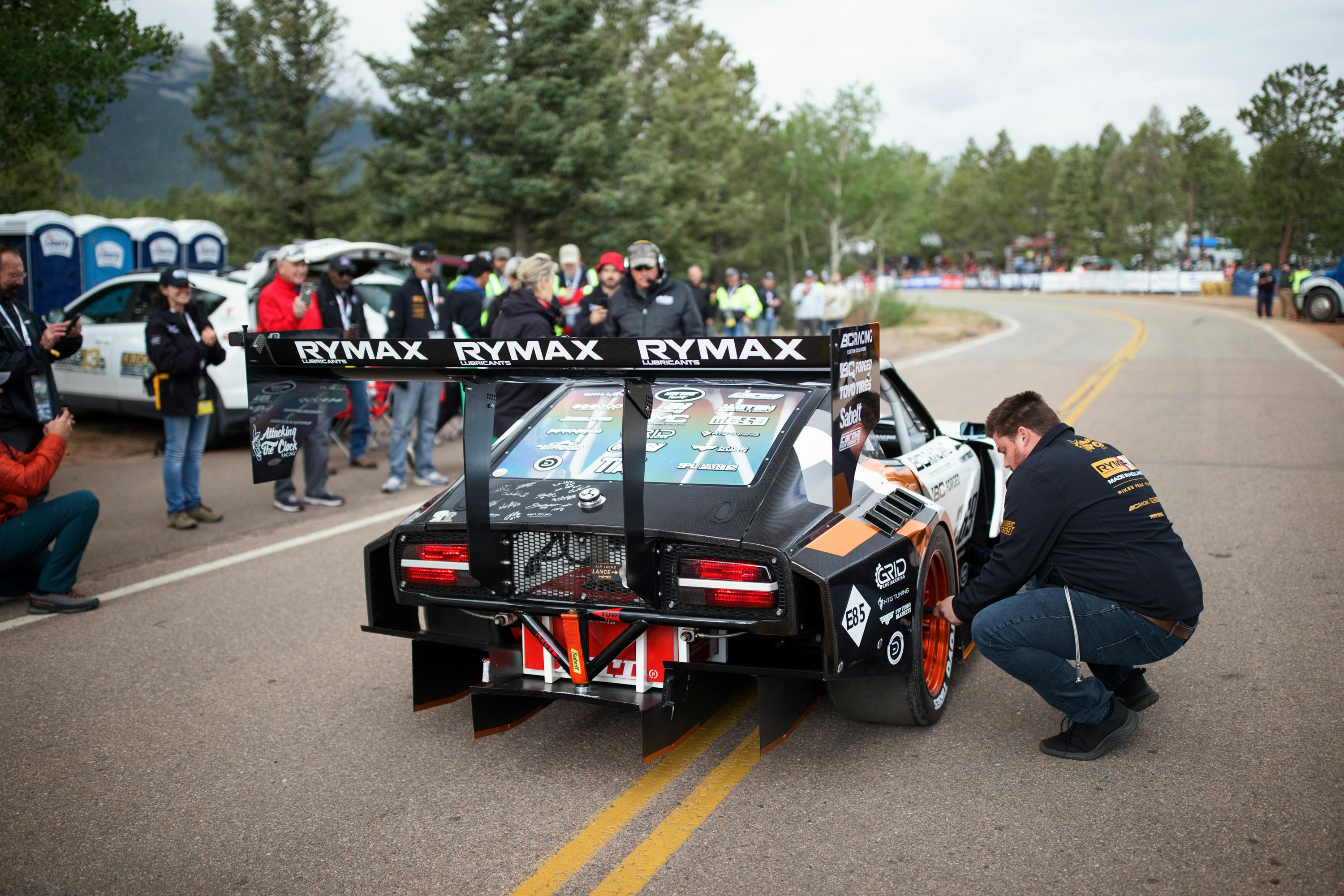 Partnership
Rymax's Commercial Director and owner Erik Vermeer notes: "ATC Group has a noticeable history in working with high-end international brands, operating a successful business and facilitating growth. Values we can identify with and find necessary in a partner to expand our business. Rymax Lubricants is a strong brand that we have built ambitiously through the years. We feel that Shawn and Jaime are the ideal partner to fuel our expansion in America and we are very happy to have them as a partner. Running the Pikes Peak program with Rymax Lubricants is an honor for us. We feel confident that Shawn and his team will put themselves, their car and our products to the test and thereby creating a great start for Rymax Lubricants in the USA." Bassett adds: "We are very excited to have run the 240Z with Rymax Lubricants at Pikes Peak this year, the car performed amazing even with the enormous temperature differences we had to face this year. For example, the Atexio DCT gear box fluid had to endure temperatures from minus 10 degrees to plus 300 degrees Celcius. Also, the engine oil, coolants and brake fluid, which had to endure a lot, surprised us with the performance. We cannot wait to introduce our current partners and potentially interested customers to the excellent assortment of Rymax Lubricants."
A selection of the assortment of Rymax Lubricants is available through ATC Group in Edgewater Orlando, Florida.