Morocco Desert Challenge celebrates its 10 year anniversary this year and Rymax Lubricants is proud to be an official partner. This special edition of the extreme rally-raid is scheduled to take place in Morocco, from April 14 – 22, 2018. What makes this edition extra special for Rymax, is the fact that Herman Peene, the General Manager of the company, will also be taking part in the race for the very first time. He will be accompanied by Marnix Deibert as his navigator. Together, they will take on the 2018 Morocco Desert Challenge as Team Rymax.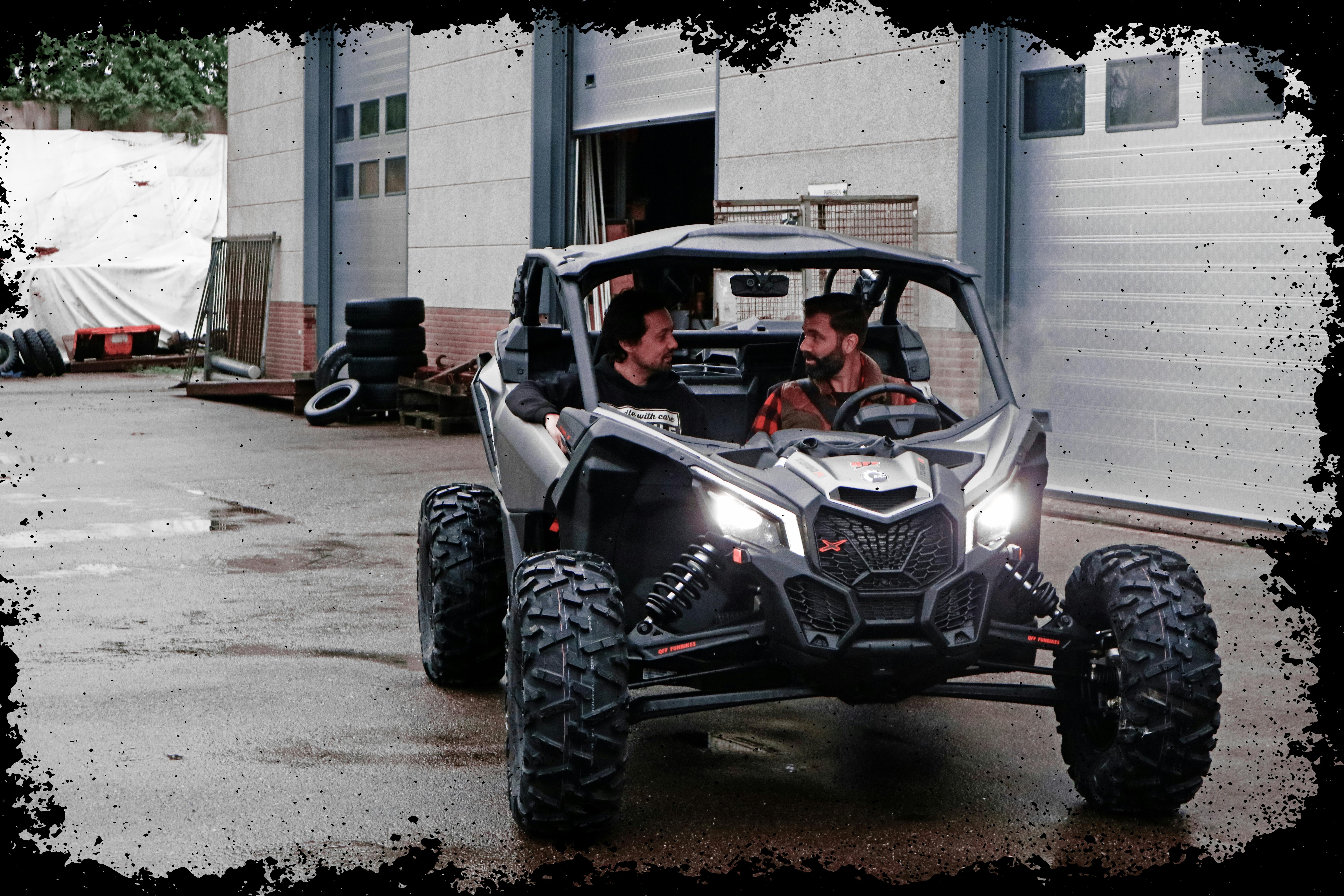 For as long as he can remember, Herman has always been a car enthusiast. "As a child, I always played with my diecast matchbox cars of which I still remember every little detail. My favourite was a fire brigade Range Rover" recalled Herman. "As soon as I got my first full-time job at the age of 21, I started to literally spend almost all my money on cars. Today, at the age of 44, I'm still an avid car enthusiast. I can simply fall in love with a car just by looking at it or hearing its sound".

Herman's history with racing dates back to the year 2011. This was the year he entered the Dutch BMW M3 Cup and the first time participating in any competitive racing tournament. "Our first race was nerve wrecking. We were miserably last but I wanted to do what the fast boys were doing. That took a while. In the end, we finished our second overall season in 3rd place, our third overall season in 2nd, and we ended up being victorious in 2015" said Herman.

After 4 years of taking part in the M3 Cup, it was time for a new challenge. The opportunity to take part in something completely new and exciting, came when he met Gert Duson, the organiser of the Morocco Desert Challenge. From this encounter, it was clear to him that this was the challenge he had been looking for.

"Since I am a rookie, I have to keep expectations realistic. The goal for the 2018 challenge is to finish it. I have spoken to quite a few men that have participated and they all say it is heavy, hard, fatiguing yet huge fun. So it is going to be a matter of hanging in there and enjoy the ride. I feel like it's going to be a great adventure" stated Herman.

Herman's training for the Morocco Desert Challenge has begun. Because the Netherlands has no proving grounds for off-road driving, let alone a desert, for the interim, he plans on being mentally and physically fit by cycling, running and going to the gym. He will not be doing all of this on his own of course, his close friend Marnix Deibert, will help him train and will also accompany him to Morocco as his navigator.

Marnix brings indispensable skills, expertise and desert racing experience to the table which will help the team reach their desired goal for the race. He is an extremely skilled mechanic, a seasoned navigator who has participated in rallies like the Paris-Dakar and the Tuareg, and an adventurer who has previously participated in solo desert discovery trips and in motorcycle desert races in both Africa and China. All of this make him a crucial member of the team.

Herman will be documenting his training and preparation for the rally and all of this will be shared on Rymax Lubricants' social media accounts.