When you are choosing a transmission or gear oil you might be wondering what GL-4 and GL-5 mean and what the differences are between these two classifications. Choosing the right classification is extremely important since they both have different properties and wrongful use could lead to serious damage to your vehicle.
There are four different classifications for transmission/gear oil. These different classifications define a certain level of performance in driven axles and manual gearboxes. They are mainly important for the transport sector in North America, Africa and Asia. The active classifications are:
The higher the Extreme Pressure (EP), the higher the GL category is. It is important to know that the SAE Motor Oil Viscosity Chart (J300) is different from the SAE Gear Oil Chart (J306). The viscosity has no relation with the API Gear Oil Classification and should be chosen based on the recommendations from the manufacturer based on the temperatures where you will drive.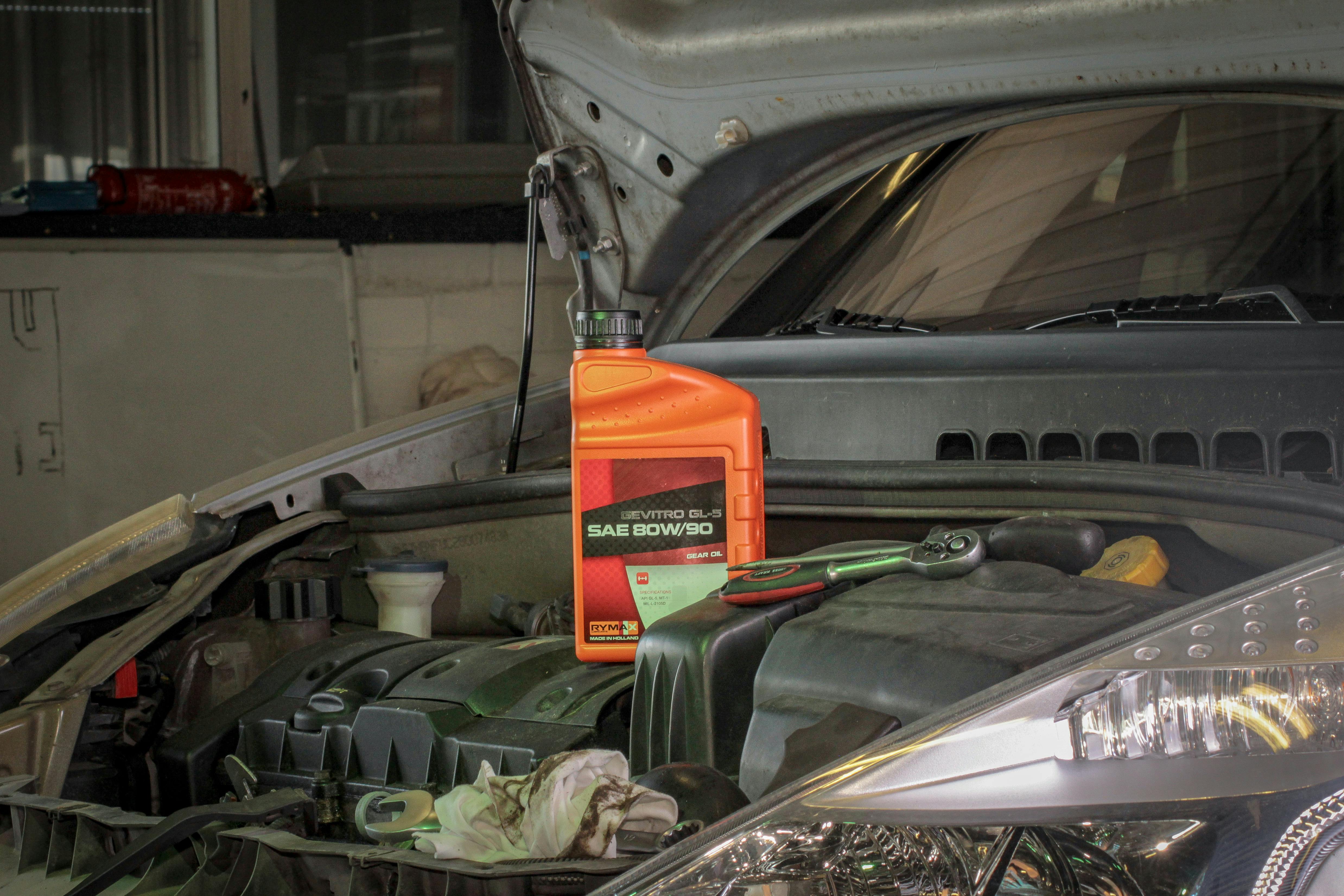 The main difference between GL-4 and GL-5 gear oils is the amount of EP additives. Sulphur/Phosphorus containing products are used as EP-additive. This additive has the purpose to prevent the occurrence of micro-welds on the gear flanks at the local high temperatures which prevail in EP circumstances (temperatures well in excess of 800℃!) GL-5 has roughly twice the amount of EP additives compared to GL-4, which is why it is often used in high-pressure circumstances such as in a front axle and rear axle differential.
Sulphur/Phosphorus additives however have an unfavourable property: they can react aggressively towards bronze and copper. This can be disastrous for the synchromesh rings of a gearbox. Therefore it is not recommended to use GL-5 in a gearbox unless the manufacturer allows this.
To conclude:
GL-4 is suitable for hypoid gear service when they are under severe service but are without shock loading.
GL-5 is suitable for hypoid gear service under severe service and shock loads and not for use in a gearbox.