Specifiche
DIN 51517-PART 3 (CLP)
ISO 12925-1
US STEEL 224
ANSI/AGMA 9005-E02
TIMKEN OK LOAD 75 lbs
David Brown S1.53.101
FZG LOAD STAGE 12
Gevitro TWS 460
Olio per ingranaggi industriali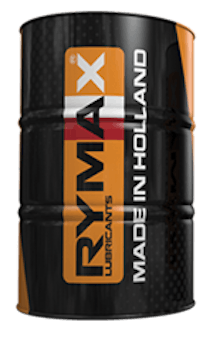 Descrizione
Gevitro TWS è un olio di alta gamma per ingranaggi industriali, adatto alla lubrificazione di ingranaggi scoperti e in carter operanti in condizioni gravose e/o carichi da urto.
Vantaggi
Superb load carrying capacity to protect gears against wear and scuffing
Excellent seal compatibility to prevent any deterioration
High thermo-oxidative stability to resist deposit formation, to provide an enhanced cleanliness of the system and to enable longer service intervals.
Excellent protection or metal parts as well as non-ferro metals against rust and corrosion, even in presence of water
L'elevata demulsività si esprime in una rapida separazione dell'acqua dall'olio.